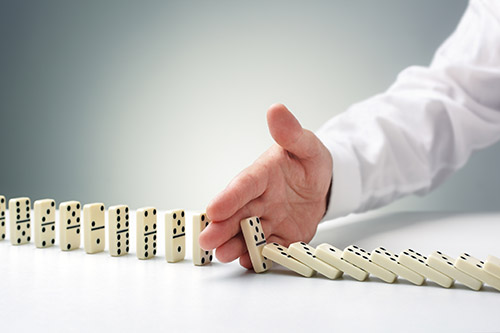 Thank you! Dena and Jonathan you are amazing!
Bedi & Singer handled my case expertly. They were available whenever I needed them and were aggressive advocates for the truth. I felt that they set my mind at ease through a stressful process. I would recommend them to anyone.
Fast and quick service. Bedi has made us feel at ease with taking care of my husband's case. Thank you!
Last year Bedi & Singer represented me and won my case for me. The police arrested me again and charged me with the same thing. I called Bedi & Singer as soon as I was arrested. And they won my case for me again. They have won two cases for me in less than year. I appreciate everything they have done for me and my family. If the police arrest me again I'll call them again.
"I was arrested on a big federal case. I was looking at over 25 years. Jonathan and Dena saved me because they are the best criminal defense lawyers in Chicago. I appreciate everything they did for me. I love them, my wife loves them, my people love them. Everyone who is charged with a crime should hire them."
When I was charged with a Federal Criminal case, everyone I talked to said it was hopeless, they said I was done for, it was over if feds are on to you. That is simply not true when you have Bedi & Singer on your side. They won my Federal Criminal case. They did the impossible and they made it look easy. From the first time I met them they were calm and cool; and that made feel at ease. They said "I got this" and did their thing. They are extraordinary.
Bedi & Singer where a great help and reasonable people. They won my case after a trial. They have great confidence in themselves, which made me have confidence in the case. I would highly recommend them to anyone.
Having you represent me as my legal advisors was astounding, me and my family thank the both of you for your diligent and swift work to close the case and have all the charges dropped.
I want to thank you for your excellent work on my case. I very much appreciate your professionalism, skill and efficiency in bringing my case to a quick resolution. Should the opportunity ever arise, I will be happy to pass along your name with a strong, positive recommendation for you and your firm.
I have been arrested by the Chicago police 3 times in the last 6 months, Bedi & Singer have won each case. All they do is win.
Jonathan Bedi and Dena Singer of Bedi & Singer are amazing! They won my case for me after a jury trial and I can't thank them enough. They are very smart and witty, talking to them always eased my nerves because you can really tell they cared about me and had my best interest at heart. They do awesome work. Bedi & Singer are great and thanks on behalf of me and my family.
Jonathan Bedi and Dena Singer received the 2019 Excellence in Pro Bono Service Award from the United States District Court for the Northern District of Illinois and the Chicago Chapter of the Federal Bar Association.
It has taken a few days for the Not Guilty verdict to sink in. I wanted to thank you both for your excellent representation in court and your tireless efforts to investigate the case and explain the situation to me. Please know that what you have done makes all the difference in my life and because what you have accomplished in this case I have hope for the future.
"Bedi & Singer are the best lawyers. Smart and aggressive — they are the dream team you want defending you."
My wife and I want thank you from the bottom our hearts for the representation, care and attention you gave our daughter. As a lawyer I am amazed at what you were able to accomplish for her. As parents, we are most grateful for the emotional support you provided her? that certainly was beyond your obligation as her attorney and so appreciated by us. Thank you.
Jonatha Bedi and Dena Singer are highly experienced attorneys that are knowledgeable and extremely responsive. They not only provide legal guidance but are a great emotional support. They have helped me navigate my difficult case with a favorable outcome. I highly recommend them!
Bedi & Singer are expensive, but they are worth every penny.
Jonathan and Dena are the best criminal defense lawyers in Chicago. They won my case after pretty difficult trial. I was so afraid I was going to jail but they saved me. They are patient and responsive to all my calls and question. I would recommend them to anyone who wants someone to fight for them.
The lawyers at Bedi & Singer, are the best, they won my case with ease. They are the best.
"I do not know what I would have done with out Bedi & Singer You got me home to my family faster then I could ever hoped."
Best criminal defense attorneys in Chicago. Thankfully all worked out well.
"Thank you for the wonderful work you did in winning my brother's case. Your attention and dedication to his case was amazing. Your professionalism and calmness with me was more than I could have hoped for. You took the time to hear his story. You delivered like you said you would. If anyone asks me if I know a criminal lawyer, I will definitely recommend you. Your promptness in returning my phone calls, keeping me up-to-date on information was very important and helpful throughout the process. Thank you."
I am so grateful for the work you did on my wife's case. You two are the best lawyers. I can never thank you enough.
"I had been with a previous dishonest attorney before I was introduced to Bedi & Singer. They are highly experienced, dedicated and professional as well as a team that gets to know you and makes you comfortable. I don't know what I would have done without them! Highly recommend if you want to get something done!!!"
"When I was charged with a Federal case I was so scared. I was looking at a lot of time. Jonathan and Dena are the bomb but they aren't cheap but they are the best. What they did with my case is a miracle."
"Great Attorneys! I was thoroughly pleased with the representation I received from Jonathan Bedi and Dena Singer. They are both incredibly effective attorneys, I was pleased with their quick response to my needs and emails. They are both professional and down to earth people. I would recommend Jonathan and Dena to anyone who needs a criminal lawyer."
I had a unique circumstance that required the excellence of a skilled criminal law firm, and Bedi & Singer delivered. I had an open warrant and case that was over 15 years old that was hindering my ability to pass background checks, travel abroad, or even drive without worry of being pulled over and detained as a fugitive. Jonathan and Dena worked hard in presenting our case to the State's Attorney and Judge, so much so that they were able to clear the warrant and get my case dismissed without me having to travel to Chicago for a court appearance. I would highly recommend Bedi & Singer if you are in a tough spot. Their efforts in getting my issue resolved was worth every penny.
When I was charged with a crime, I asked other lawyers who I should hire, everyone said call Bedi & Singer, they are best criminal defense lawyers in Chicago. After they represented me, I can say without hesitation they are best lawyers not only in Chicago but they are the best criminal defense lawyers in the country. They are diligent, hard working and know how to get things done. Most importantly they win. Hire them.
Mr. Bedi is not only an amazing attorney but an even more amazing person ! I highly recommend Bedi and Singer for anyone dealing with state or federal legal issues. He is very easy to talk to and most importantly he has your back!
It was very difficult and embarrassing for me to ask an attorney friend of mine for a criminal defense attorney referral, but it turned out to be the smartest thing I did. Thank you both for everything, you were not only professional and knowledgeable, you were able to ease my mind and get me through this terrible situation. My friend was right, there are no better criminal defense attorneys in town and that was confirmed by the best outcome I could have gotten.
I just can't thank you enough, you two are The Greatest.
Bedi & Singer are great attorneys, they won my case! The fought for me harder than I thought anyone could and they were ready to fight for me from the beginning. It was like they were sent by heaven.
"Today we cried for joy for the first time in a long time. I will forever be in debt to Dena and Jonathan and the entire Bedi and Singer Team. They saved my brother's life. There are no words to describe our thanks. They will forever be in our prayers and debit."
"I was referred by a friend and I'm so glad I did. Jonathan and Dena were fantastic. They answered all my questions and got me the best possible outcome. I would recommend Bedi and Singer to anyone looking for honest, respectable and professional legal representation."
If you need a lawyer, Bedi & Singer is the Firm to speak with. They will do everything in their power to defend your rights and get you the absolute best outcome for your situation. They will answer every call, and every question, and go above and beyond to defend you. If you want counsel that will not back down, and will not take the easy path, Jonathan and Dena are the way to go. I cannot thank them enough.
This is a well deserved "thank you" to the law firm of Bedi & Singer. Because of their exceptional handling of a motion they filed on my behalf, the work they poured into it and the effort they made to help me, I was released. I would like to thank all involved in making my freedom a reality. Thank you Bedi & Singer.
Jonathan Bedi and Dena Singer are very diligent and passionate lawyers. They provided excellent service, demonstrating professionalism and personal attention to every detail of my case. They were very helpful and responsive to all of my questions and concerns. They didn't treat me as a number, they treated me like a friend with the utmost respect and care. Thank you all once again for doing an awesome job. I would highly recommend you to anyone who needs an excellent lawyer.
It's very hard to describe the length, the depth and breath, my attorney will go to make positively CERTAIN that I am a his number one priority. He cares more for me and doing the BEST for me than I will ever understand. He breaks down legal barriers and becomes family, he is unrelenting and will stop at nothing to get the unequivocal best outcome for his clients. He works tirelessly with everyone involved in my case, combs through shreds and boxes of papers and researches the unknown. In my case, education. I owe Jonathan, and his firm Bedi & Singer, LLP, the very air and freedom I breathe today. If ever you find yourself in a case of any kind, big or small, Jonathan will work endless to fight for you when you have no fight left. I honestly would be so very lost without HIM.
Last year I was wrongfully arrested by the Chicago Police Department. I was facing three different felony charges, including drug possession and possession of gun. However, my mind was eased when I called Jonathan Bedi & Dena Singer. They worked on my case with diligence and determination getting my charges dropped and my case was then dismissed. I greatly appreciate everything they've done for me-- I highly recommend their services.
I would like to thank, both of you for helping me during this difficult stressful time, and keeping me out of jail. Best lawyers! Hands down.
I was accused of two cases of domestic abuse and arrested. While awaiting my bond hearing another defendant gave me the card for Dena M. Singer. He told me they were great. Boy was that an understatement. Dena and her partner Jonathan S. Bedi won both cases for me. When I met with Jonathan and gave him the facts of my cases he told me not to worry and he was right. During my trial, another lawyer marveled at the way Dena argued my case. If you need a criminal defense lawyer, give them a call. Not only are they great attorneys, they're really nice people.
I got into some big legal trouble over the summer for using a firearm. Things were not looking good for me, but Jonathan and Dena turned my situation into a miracle. I would recommend Jonathan and Dena to anyone. They showed me when your back is against the wall never give up as long as Jonathan and Dena are on your side, they can turn any case into a good case. You need them on your side.
"I have a long criminal career, so I have dealt with a lot of criminal defense attorneys. I can say without hesitation, Jonathan and Dena are the best. They fought for me from the very beginning. They are extremely responsive, keeping in contact with me throughout the whole the case. Not all superheros were capes, but Jonathan and Dena are my own personal superman and wonderwoman. They are who I will use for my next case. I highly recommend them."
I don't know what I would have done without the professional legal help of Dena and Jonathan. I was charged with a DUI that I believed was going to ruin my life. It was my first ever run-in with the law and I was lost as to how to approach things. The legal system is not kind and in many ways assumes you are guilty until proven innocent, but it was made manageable by Dena and Jonathan. Not only did they approach my case with so much empathy, but they spent countless hours beyond what I was paying them for to deliver the best possible outcome.
When my family needed someone Mr Bedi & Ms Singer worked very hard to make sure I had the right outcome. Thank You.
"I have the best lawyers ever"
"I was facing federal wire fraud charges, two weeks before trial the government offered me a misdemeanor because Jonathan and Dena are the two best lawyers on the plant."
"I was referred to Bedi & Singer by a very reputable retired state court judge. The fact that he knows countless attorneys and chose to direct me towards Bedi & Singer speaks volumes. Both Ms. Singer and Mr. Bedi helped me when I was at my most vulnerable and led me to a favorable outcome in my case, which has truly changed my life for the better. They are very professional yet personal in handling their clients. Very detailed and dedicated in their work. They also kept in constant contact with me throughout, and even following, my case. Highly recommended- they're the attorneys you want on your side."
When it comes to protecting civil liberties, Jonathan Bedi and Dena Singer go above and beyond for their clients. They have great experience and passion advocating for the rights of victims of police abuse and provide thorough counseling to help fight wrongful arrests and excessive force by police. Their sharp understanding of both the law and illegitimate proceedings in the city gives you hope and comfort. They see you and treat you as a human being experiencing the horror of a city's judicial system. They are transparent every step of the way. It is clear they want to protect your civil liberties and want you to become more informed on ways to protect yourself from injustice.
I have been a lawyer for a while, so I know scores of lawyers in Chicago and across the country. However, when I was faced with one of the worst situations imaginable, the only call I made was to Bedi & Singer. They resolved a tremendously delicate (and possibly life destroying) situation with calm determination. I could not recommend them more. Call them-- you will be lucky to have them.
I wanted to thank both of you and your team for your strategy, plan and follow through with court discussions. Considering the charges and the situation, I am very thankful for everything you did to help me.
Dena Singer and Jonathan Bedi were outstanding as my legal counsel. They actually care about their clients and when you're at your lowest point, they will come and rescue you like a couple of superheroes! I was blessed to have them represent me.
They are the greatest lawyer ever, they listen and came to the jail to visit me often. But the best part is the got me way under the sentencing guidelines. They know what's up.
In mid April of 2022, when facing a lawsuit unexpectedly and urgently, after carefully researching on law firms of both sides online, I realized that I indeed needed a Well Qualified Law Firm to help me. Bedi & Singer is exactly the right one to win and beat the other side in the Greater Chicago Area! In 5 months and 3 Court Hearings, Mr. Jonathan Bedi helped me let the other side drop the case voluntarily, the best outcome and much more beyond my expectations. From my experiences, Mr. Bedi did much more than the website of Bedi & Singer shows. He listened to the case carefully, listed 3 possible outcomes, no promise, but fought hard for the best outcome, and got it! Mr. Bedi communicated with me in a timely honor, almost immediate answering my questions and concerns via phone call, phone message, and email. I noticed that for every email exchanges, Mr. Bedi always copied Ms. Dena Singer, which means my case always got another well-known highly qualified attorney (Ms. Singer)'s back up and double examinations on every step at the same time! It might be one of the key reasons that Bedi & Singer always win for clients! During the case process, I found there were tricks and traps that I couldn't handle myself and only a highly qualified attorney could, therefore, I feel lucky to have Mr. Bedi fight for the case relentlessly. Thank you again, Mr. Jonathan Bedi, Ms. Dena Singer, and Ms. Emily Komp!
I would like to thank you for your help in representing my son. The best decision I made was to reach out to yourself and your firm. I hope that our paths never have to cross again but should I be in need of a defense attorney, I will definitely be giving you a call. Thanks for everything.
Dena and Jonathan are both fantastic trial lawyers, who I've known for years. When I ran into my own snafu in court, theirs was the first number I dialed. They responded promptly and quickly sprung into action with a plan. Needless to say, because of their expertise, readiness and willingness to help, I emerged from my situation unscathed. I would recommend them to anyone facing criminal charges or seeking counsel in a civil rights matter. They have definitely earned their title of SuperLawyers!
What can I say? They got my son's case dismissed. They are the best lawyers in Chicago!!
Jonathan and Dena - Thank you for everything. You were such a blessing, it is hard for me to find the words to thank you. Having you represent me and getting me out of federal prison is a highlight of my life. You and the whole team at Bedi & Singer are in my thoughts everyday. I am just so thankful to have found you.
I just wanted to express my appreciation on behalf of myself and my kids for what you did to help us. The outcome resulted in the best possible one considering the circumstances. I hope that I never have to experience anything like this ever again, but you both made the painful process a smooth one from beginning to end. Thank you.