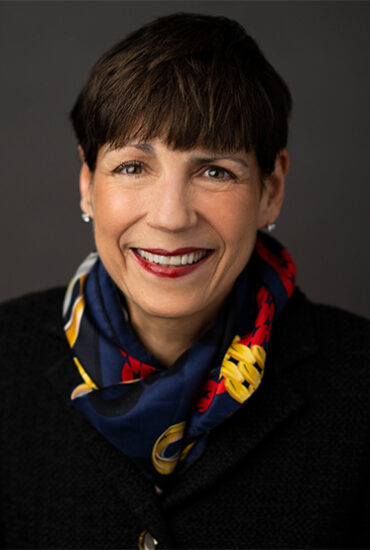 53 West Jackson Suite 1101
Chicago, IL 60604
steph@bedisinger.com
312.525.2017
Stephanie Hirschboeck is Of Counsel at Bedi & Singer, LLP. She is a retired attorney who provides strategic counseling and tactical advice to the firm and the firm's clients. Stephanie has a special artistry in telling each client's unique story, when assisting the firm's clients reach a favorable outcome.
Prior to joining Bedi & Singer, LLP, she had a 30 year career at the Cook County Public Defender's Office, where she provided aggressive, innovative and client centered defense to her clients. She brings over three decades of trial experience, including over 30 felony jury trials, 1000s of bench trials and motions experience to the firm's clients. In addition, Stephanie has tried several capital murder cases. While at the Cook County Public Defender's office, Stephanie held various positions of increasing responsibility, including being a member of the elite Homicide Task Force, Supervisor in the Multiple Defendant Division, Chief of the Homicide Task Force and Chief of the Felony Trial Division.
In addition to her extensive trial experience, Stephanie has significant appellate experience, having argued numerous cases before the Illinois Appellate Court, the Illinois Supreme Court, and the United States Court of Appeals for the Seventh Circuit. She has also received numerous awards during her nearly three decades as a lawyer. As a member of the Illinois Capital Litigation Trial Bar, she was certified by the Illinois Supreme Court as lead counsel in death penalty cases. Additionally, Stephanie was appointed by the Illinois Supreme Court to chair a Capital Litigation Trial Bar panel.
She is a frequent and sought after speaker at legal events, and has spoken on a wide range of criminal defense topics to generations of lawyers.
Stephanie is a lifelong resident of Chicago and graduated with a degree in political science and French from Northwestern University and graduated from law school from DePaul University College of Law.