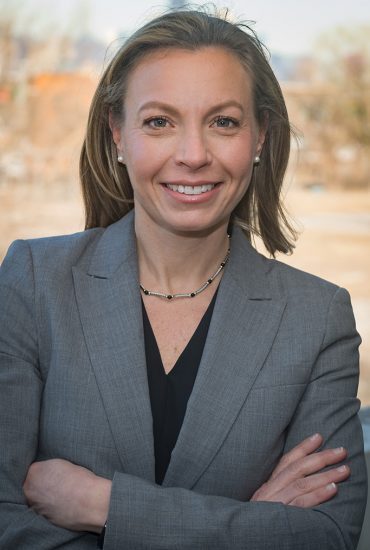 53 West Jackson Suite 1101
Chicago, IL 60604
dsinger@bedisinger.com
312.525.2017

Dena M. Singer is an accomplished litigator and trial lawyer, who has devoted her career to advocating on behalf of her clients. She has successfully tried countless bench and jury trials to verdict covering a wide array of charges. Dena has also litigated and won numerous motions to quash arrest and suppress evidence, motions to suppress statements and many other motions when the government has violated her clients' rights.
Dena has substantial experience defending clients in complex white collar criminal cases, including financial fraud, mail fraud, wire fraud, and conspiracy. Additionally, she has defended juvenile clients in delinquency cases ranging from drug possession to murder.
Dena fights tirelessly for those whose civil rights have been violated and is fiercely committed to her clients. In addition, to defending clients in criminal matters, and representing client's in civil rights matters, Dena has successfully defended individuals who face allegations of misconduct in the #metoo movement.
She is an active member in the bar associations and is the former chair of the Criminal Law Committee of the Women's Bar Association of Illinois. Dena regularly participates in the Women Everywhere program, which mentors young women in the legal profession. In 2023, the Illinois Supreme Court appointed Dena to serve on the Supreme Court Committee on Jury Instructions in Criminal Cases
Dena often receives recognition for her legal work. She twice received the Excellence in Pro Bono Service award, presented by the United States District Court for the Northern District of Illinois and the Chicago Chapter of the Federal Bar Association. Dena has been named as a Leading Lawyer by the Law Bulletin Publishing Company every year since 2017, the distinction of being a Leading Lawyer has been earned by fewer than 5% of all lawyers licensed to practice law in Illinois. In 2022, Crain's Chicago Business selected Dena as one of Crain's 2022 Notable Women in Law.
Dena is admitted to practice law in the State of Illinois and the State of Wisconsin, the Northern District of Illinois, the Southern District of Illinois, the Northern District of Indiana, the Seventh Circuit Court of Appeals and the Supreme Court of the United States. She is a member of the Northern District of Illinois Trial Bar. Dena received a Bachelor of Arts with distinction from the University of Michigan and her Juris Doctor from the University of Wisconsin-Madison School of Law.  She lives on the North Shore, with her husband, two sons, and two dogs.