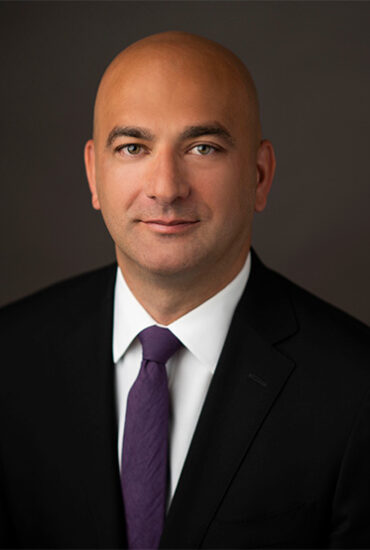 53 West Jackson Suite 1101
Chicago, IL 60604
jbedi@bedisinger.com
312.525.2017
vcard

Jonathan S. Bedi is an experienced trial lawyer and litigator with over fifteen years of trial experience. He handles all aspects of federal and state criminal prosecutions, from the investigation to trial and appellate. Jonathan is a strong and forceful advocate for his clients, aggressively building a defense that meets the needs of each specific client.
He has represented clients in state and federal criminal cases ranging from murder and healthcare fraud to drug conspiracy and racketeering. He has vast experience securing successful verdicts from juries and judges alike. Jonathan has represented clients in complex federal white-collar and state criminal cases. He has represented athletes, executives, religious leaders, and students in internal investigations who face allegations of misconduct, from financial fraud to sexual harassment. He has successfully defended individuals who faced misconduct allegations in the #metoo era, helping clients avoid publicity and criminal charges.
When clients have been charged, Jonathan has successfully negotiated pleas to prevent jail time and negotiated outright dismissals of charges. He has litigated and won hundreds of pretrial motions and countless bench and jury trials, regularly convincing the judge and jury to say "Not Guilty."
Jonathan is a guest faculty member at the Notre Dame University College of Law, where he teaches trial advocacy. Jonathan has spoken at seminars, conferences, and law schools on a wide array of topics, including trial advocacy, cross-examination, pretrial motions, and the role of the jury trial. He is an active member of the Chicago Inn of Court and the National Association of Criminal Defense Lawyers.
Jonathan is admitted to practice law in the State of Illinois, the Northern District of Illinois, the Southern District of Illinois, the Northern District of Indiana, the Seventh Circuit Court of Appeals, and the Supreme Court of the United States. He is a member of the Northern District of Illinois Trial Bar. He received his Bachelor of Arts from the Loyola University of Chicago and his Juris Doctor from the American University Washington College of Law, where he was a Marshall-Brennan Fellow.
Jonathan routinely receives honors and awards for his legal work, including being selected by the Chicago Lawyer and the Chicago Daily Law Bulletin as one of the "40 Illinois Attorneys Under Forty to Watch" and as an Emerging Lawyer and then Leading lawyer every year since 2017. In 2022, he was selected by Illinois Super Lawyers as a Super Lawyer, and he was twice awarded the Excellence in Pro Bono Service presented by The United States District Court for the Northern District of Illinois and The Chicago Chapter of the Federal Bar Association.
Jonathan is active in the community and previously served on the Chicago Council for the American Writers Museum. He is a former board of directors member for the Roseland chapter of CeaseFire. He currently serves on the Illinois State Advocacy Committee for the American Heart Association. He lives in Chicago with his wife, two kids, and a Pitbull named Sue Bird.