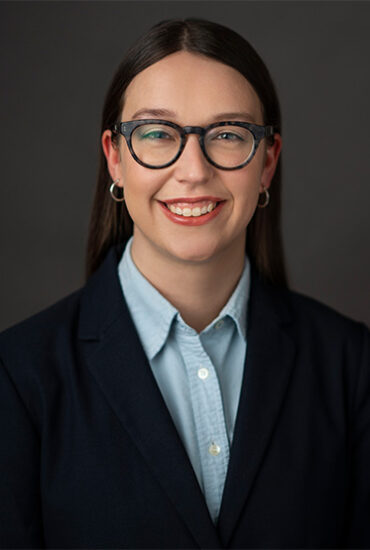 53 West Jackson Suite 1101
Chicago, IL 60604
ekomp@bedisinger.com
312.525.2017
Emily represents clients in state and federal courts. At Bedi & Singer, Emily has worked on a diverse range of cases, from federal white-collar fraud to state court weapons cases. She has experience with many types of charges, including violations of the RICO Act, drug possession, attempted murder, robbery, kidnapping, and domestic violence, among many others. She has been an integral part of each stage of our client's cases, drafting motions to suppress evidence, bond motions, motions to dismiss, and preparing for trial. Emily has extensive knowledge of the federal court system, researching and drafting memorandums and motions on complex issues of law. Emily also has experience with expungements, certificates of innocence, and post-conviction petitions in both state and federal court.
Emily is committed to providing her clients with the best defense possible and protecting their rights. Her advocacy has helped clients to be released on bond, to have charges dismissed, and to have the motions to suppress granted. She is dedicated to a client-centered representation and approaches each case with diligence and tenacity.
Emily graduated magna cum laude from UIC John Marshall Law School in May 2020. During law school, Emily served as Managing Editor of the UIC John Marshall Law Review. She was an active member of the Pro Bono Litigation Clinic, where she worked directly with clients on post-conviction and prisoner's rights cases. In law school, Emily clerked with the Cook County Office of the Public Defender and a private criminal defense firm, focusing on state and federal cases.
Emily graduated with a BA from Loyola University Chicago. She is a member of the National Lawyers Guild and the Illinois Association of Criminal Defense Lawyers. Emily's article "Resentencing Juveniles: States' Implementation of Miller and Montgomery Through Resentencing Hearings" has been published in the UIC John Marshall Law Review. She is a contributing editor to The Review, the National Lawyer's Guild's legal journal. Emily is licensed to practice law in the State of Illinois and the Northern District of Illinois. She lives in Chicago.