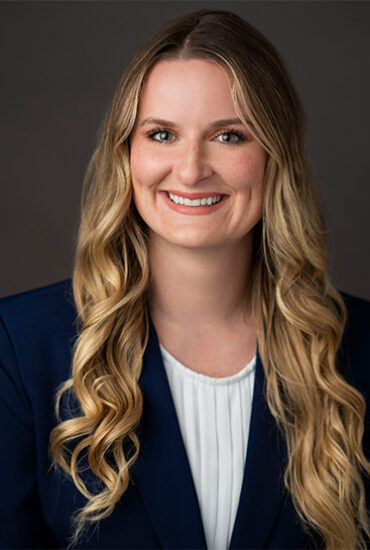 53 West Jackson Suite 1101
Chicago, IL 60604
cknippen@bedisinger.com
312.525.2017
Courtney L. Knippen is an attorney who represents clients in state and federal courts. She is a former law clerk with Bedi & Singer, LLP and a former deputy public defender with the office of the Colorado State Public Defender. As a former deputy public defender, Courtney represented hundreds of clients at every stage of litigation, from bond motions, pre trial motions, trials, and appeals. She returns to Bedi & Singer, LLP with the drive and passion necessary to represent Bedi & Singer, LLP clients with the client centered approach the firm takes.
Courtney graduated summa cum laude with a Bachelor of Arts from Ohio Northern University and summa cum laude from American University Washington College of Law, where she was a Public Interest/Public Service Scholar. As a student attorney, she defended both adults and children and received the Clinical Legal Education Association's Student of the Year Award. Courtney helped attorneys prepare for trials, hearings, and dispute resolution meetings as a law clerk at the Public Defender Service for the District of Columbia the Children's Law Center in Washington, DC. She also volunteered with the Homeless Persons Representation Project to help clients expunge their criminal records and was awarded Outstanding Student Volunteer. Prior to law school, Courtney worked at the Ohio Department of Job and Family Services as an Access Coordinate to remove barriers and connect clients with substance use treatment, mental health services, and adequate housing, childcare, and transportation. She was also part of the Family Treatment Court and Juvenile Treatment Court teams.
Courtney is also a former law clerk for Chief Judge Mary Ellen Barbera at Maryland Court of Appeals, Maryland's highest state court. Courtney is licensed to practice in Colorado and the Northern District of Illinois.